You have just entered a world of delightful flavours!
Candia Professional is pleased to welcome you on our brand-new website specially designed to simplify Chefs' lives and inspire their creativity. We invite you to navigate through it in order to discover…
Our vision : learn everything about our history, our origins, our values, our commitment and our mission.
Plenty of recipes concocted by the talented Chefs we work hand-in-hand with to inspire your creativity.
Our complete and technical range of French cream, butter and cream cheese.
Our latest news.
We hope you'll join us in the French-Lovers Brigade and on Instagram @candiaprofessional for more inspiring contents!
Discover
Other articles
20 Jan 2021
New launch in The Philippines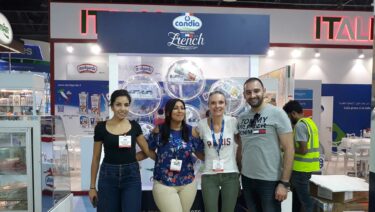 10 May 2019
Come and meet us!