18% FAT
UHT COOKING CREAM 18%
Ideal for thickening and cooking, Candia Professional Half Cooking Cream makes particularly great sauces for pasta and vegetable dishes, as well as soups and veloutés.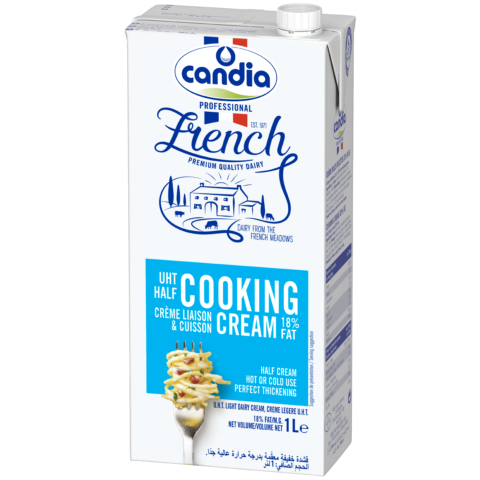 Key Technical Benefits
Reduction is less time and cream-consuming thanks to its low fat content
A nice texture is obtained in a shorter time and using less cream (around 60% yield)
Excellent resistance against alcohol and acidic ingredients
Remains homogeneous even when exposed to high temperatures or over long cooking periods
Holds perfectly in a bain-marie, good stability for hot and cold binding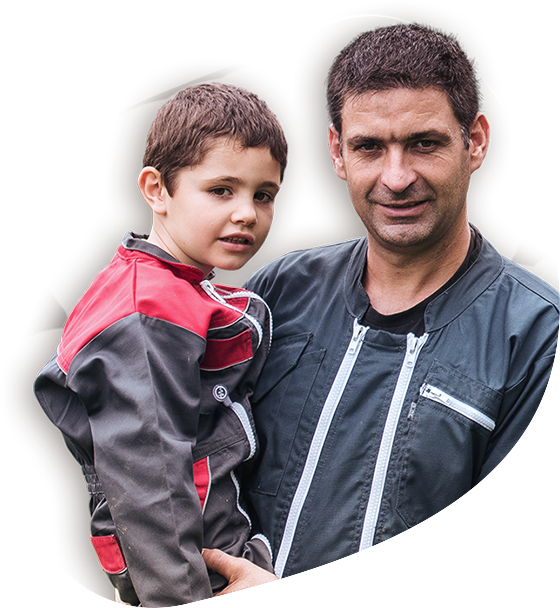 Candia Professional complete and technical range is the combination of our passion and savoir-faire.
Collected from our cooperative Sodiaal, the milk we use makes the excellent quality and distinctive taste of our products. We strive to nourrish people in a better way.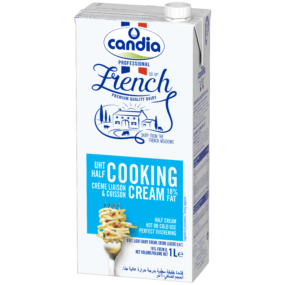 You wish to know more about our products, or have a question?
Just send out your request through our contact form and a member of our team will call or email you back shortly.