35.1% FAT
UHT WHIPPING CREAM 35.1%
SHELF LIFE
| 270 days in 1L and 180 days in 10L
Especially designed to highly perform when whipped, Candia Professional whipping cream is perfect for pastry Chefs.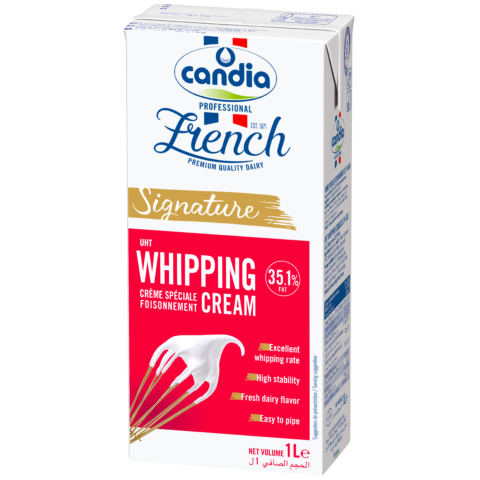 Key Technical Benefits
Very high whipping rate of around 2.7 all year long
Once whipped, the cream remains firm and perfectly holds its shape for at least 24h
The pure color and fresh flavor of a premium French dairy cream
Excellent stability and homogeneity, no exudation at all (keep stored at +4°C)
Properties naturally obtained thanks to cutting edge technology
New in!
Signature Whipping Cream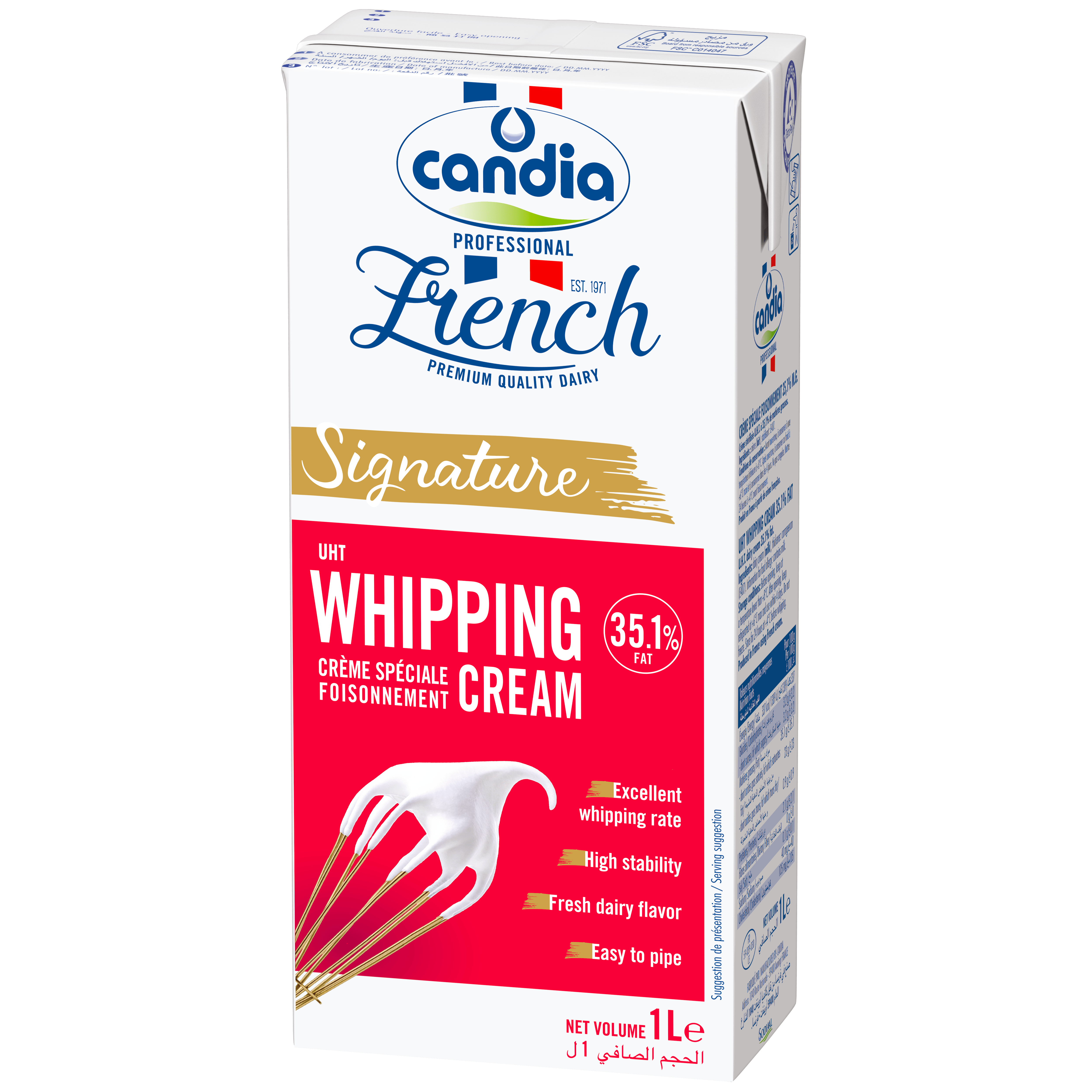 Made in France
... from milk collected in our familial farms, Signature Whipping Cream is guaranteed to have a superior quality.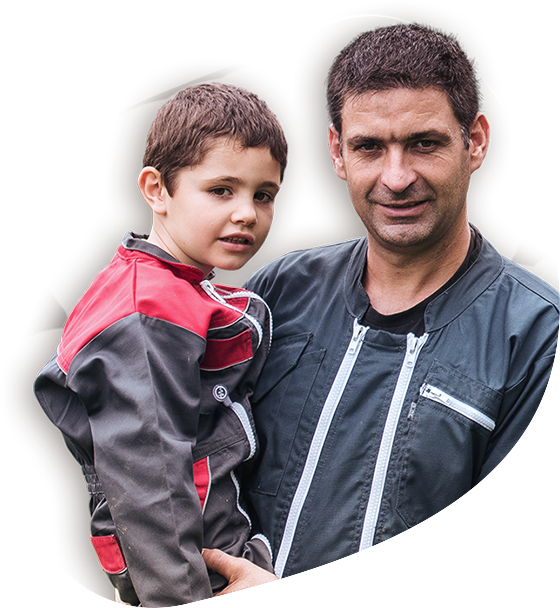 Candia Professional complete and technical range is the combination of our passion and savoir-faire.
Collected from our cooperative Sodiaal, the milk we use makes the excellent quality and distinctive taste of our products. We strive to nourrish people in a better way.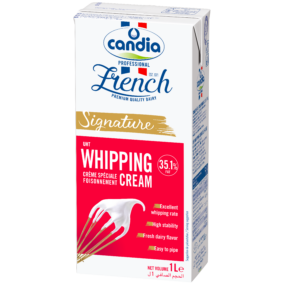 You wish to know more about our products, or have a question?
Just send out your request through our contact form and a member of our team will call or email you back shortly.