82% FAT
BRITTANY INCORPORATION BUTTER
SHELF LIFE
| 6 months chilled or 12 months frozen
Produced with creams from Brittany, Candia Professional Brittany Incorporation Butter is perfect to add authenticity to any applications.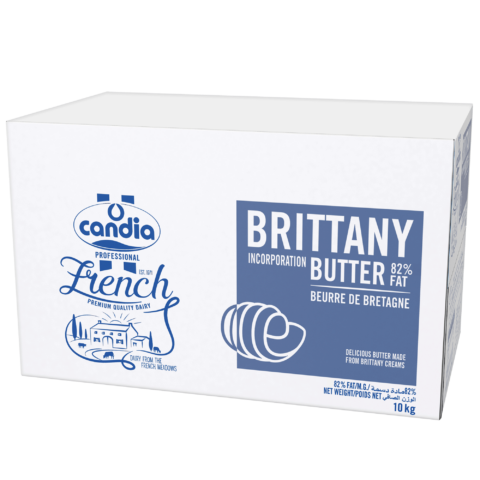 Key Technical Benefits
Made in Brittany, a region of France which has a long standing tradition with buttery recipes
Produced exclusively by churning creams from milk collected in the green scenery of Brittany
Adds an authentic and delightful butter flavor to any recipes, either sweet or savory
The 10Kg format is perfect for users handling big quantities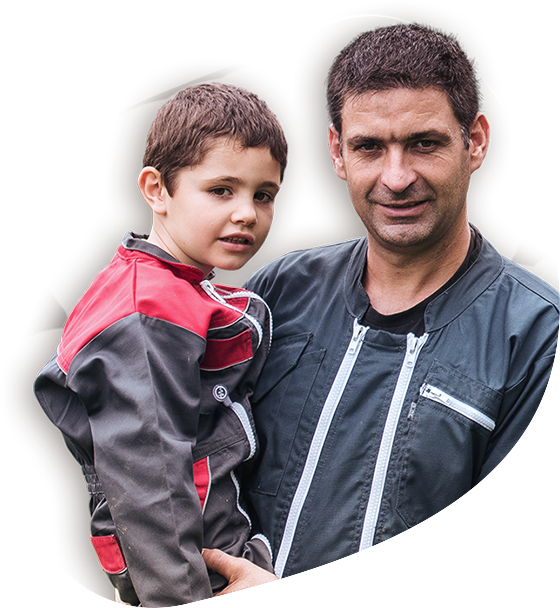 Candia Professional complete and technical range is the combination of our passion and savoir-faire.
Collected from our cooperative Sodiaal, the milk we use makes the excellent quality and distinctive taste of our products. We strive to nourrish people in a better way.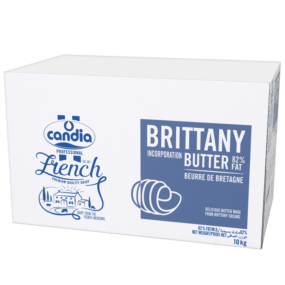 You wish to know more about our products, or have a question?
Just send out your request through our contact form and a member of our team will call or email you back shortly.