Candia Professional is recognised worldwide for its expertise in the production of quality dairy products. To continue to expand our visibility and share our know-how, the brand regularly takes part in international trade shows dedicated to the food industry.
 These are key events for industry professionals looking to discover new products, meet suppliers and talk to experts. Our participation gives us the opportunity to showcase our latest innovations, meet new customers and strengthen our relationships with our partners.
Innovation at its best
Our booth at the Gulfood 2023
Exquisite creation by Chef François Galtier
Heading to North America,
The Winter Fancy Food Show in Las Vegas marks the start of 2023. The show was a great opportunity for our teams to meet our distributors. A source of new opportunities for the coming year, it was an opportunity to analyse emerging trends and strengthen our presence on this continent.
Heading to Asia,
Candia Professional participated in March to the Taipei International Bakery Show 2023. The brand was proud to sponsor two competitions organised by the International Union of Bakers and Confectioners: the UIBC International Championship for Young Bakers and the Junior World Championship. Through this initiative, we are reaffirming our ambition to support the industry. In its quest for excellence, Candia Professional is investing in the talents of tomorrow.
In the meantime,
The teams were present at the Gulfood, a major trade fair in the Middle East, with chef ambassador François Galtier to present the technical advantages of Candia Professional products through unique creations.
The second quarter promises to be just as busy!
Follow us on Instagram for the next destinations!
Discover
Other articles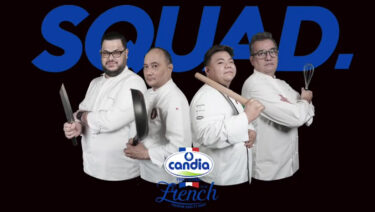 20 Jan 2021
New launch in The Philippines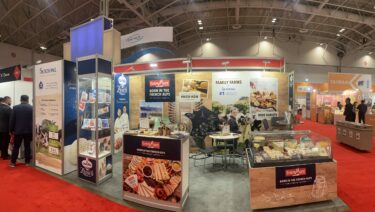 2 Jun 2023
Back from SIAL CANADA!